Shipping Policy
EPOXY TOPS Consultants make the shipping process extremely easy for you. We will give you a fixed shipping quote on our carrier using your preferred method of delivery, or you can ship on your own account using your preferred carrier of choice. However, using your own shipping services has its own pros and cons. Please discuss all the possibilities with your Tops Consultant before deciding.
Planning your order's delivery is critically important to a successful lab design project. We will lead you through a structured shipment process, considering needs applicable to your work space. A few things you may want to consider when speaking with your Tops Consultant include:
Our chemical resistant countertops are far too heavy to unload by hand. Please inform your dedicated consultant if you need a truck lift gate.
Limited access facilities include, but are not limited to all U.S. government facilities, universities, colleges, or other learning facilities, and private residences. Please let us know in advance if delivery will be made to a limited access facility.
We usually ship our product using a standard 53-foot, 18-wheeler truck. Does your facility provide an unloading area for such a vehicle?
How wide are your doorways, elevators, hallways, or other critical constraints?
To protect the products during shipment, we use substantial packing materials which will need to be disposed of.
EPOXY TOPS uses FedEx Freight Priority & FedEx Freight Economy for delivering shipments.
FedEx Freight Economy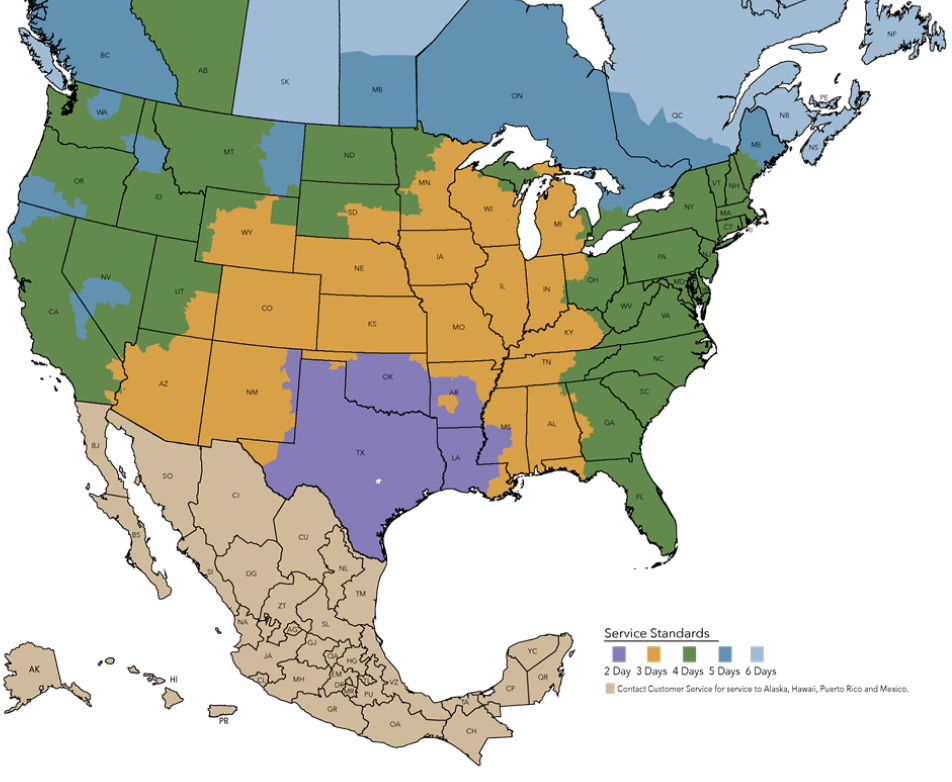 FedEx Freight Priority