100% on-time shipment
EpoxyTops.com offers unmatched lead times to better serve you. Ask your Tops Consultant how quickly you can receive your order of epoxy resin countertops today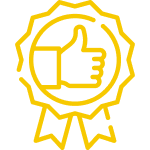 made in USA
Looking to buy top quality Epoxy Countertops made right here in the U.S.A? Contact us today for more information about our American made Epoxy Countertops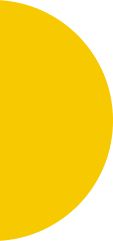 quick price request
epoxy resin countertop properties
Application
Material
Corrosive Resistance
Carbon-based Resistance
Heat Resistance
Moisture Resistance
Bacteria Resistance
Impact Resistance
Lead Time
Investment
epoxy resin
countertops

heavy duty
silica & resin based
high
high
high
high
high
moderate
5-14 weeks
$$$
epoxy resin
countertops
Application

heavy duty

Material

silica & resin based

Corrosive Resistance

high

Carbon-based Resistance

high

Heat Resistance

high

Moisture Resistance

high

Bacteria Resistance

high

Impact Resistance

moderate

Lead Time

5-14 weeks

Investment

$$$
Standard Colors for Epoxy Resin Tops
Alternative Colors for Epoxy Resin Tops
Alternative Colors for Epoxy Resin Tops ​​
Epoxy Resin countertops are frequently found in K-12 labs, university labs, applied science research labs, hospital labs, clinics, pharmaceutical labs, biomedical labs, molecular
pathology labs, industrial testing facilities, and chemical labs, including oil, and spectrometry testing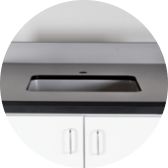 Epoxy Sinks
View DropIn or Undermount Epoxy sinks for
your next project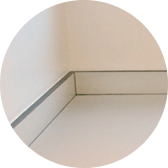 Epoxy Backsplashes
Ask for Epoxy backsplashwhen requesting
a quote
Epoxy Fume Hood Tops
Fume hood tops shall be dished a minimum
of ¼" to contain spills unless otherwise
specified on architectural drawings
How to Clean Epoxy Resin Countertops? ​​
Wipe up spills immediately
Use household products, such as mild soap and water, or lemon, orange or citrus oil with 50% vinegar and 50% water solution. You can also use Crystal Simple Green to clean surfaces using a soft cloth. Difficult spots can be cleaned with acetone if permitted. Then, wipe dry with a clean soft cloth to remove all cleaning residues and avoid water spotting
It is better to soak caked-on drips or stains with cleaning materials rather than scrubbing
Residues on the surface due to dragging metals across the surface (known as marring) can be removed by scrubbing with a soft cloth and a soap and water mixture. Difficult cases may require acetone or even use of a light duty Scotchbrite Pad (soaked in fluid, never dry). Steam cleaning is another alternative for removing organic compound stains
A small amount of Murphy's Oil or finish oil (mineral oil) can be applied using a clean rag to shine the surface. Buff with a chamois cloth
We do not recommend sanding the work surface itself as this is a molded product, which has a matte finish by design and is very difficult to duplicate using sandpaper.
Get an epoxy Resin Countertop Quote
It takes under 2 minutes to enter your countertop requirements in for the most accurate pricing quote