Stainless Steel Drop-In Sinks
2-Hole Single Bowl Drop-in Stainless Steel Sink
This chemical resistant lab sink is grade 304 with an overall size of 15" by 15" and a buffed satin finish.
Cutout dimension: 14-3/8 " x 14-3/8 " with 1-1/2 " radius corners
23-Gauge stainless steel
5 1/8" depth
2 pre-drilled faucet holes measure 1.25"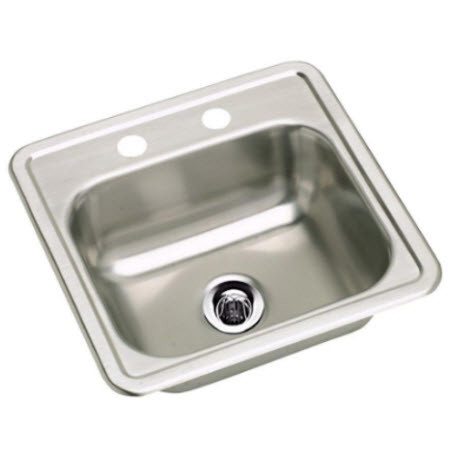 Epoxy resin undermount sinks are attached to the underside of the countertop. The cutout and the sink sizes are the same for undermount sink installations. The advantage of undermount sinks is easy clean-up. Effortlessly dispose of liquids with a direct wipe into the sink without getting stuck on sink lips.. These undermount sinks are made of epoxy resin, and you should expect highest rate of chemical resistance and durability. Review the different undermount sink types and sizes below.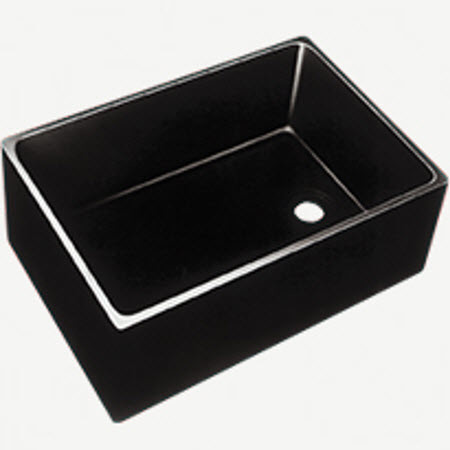 | Length (in) | Width (in) | Depth (in) | Drain | Weight (lbs) |
| --- | --- | --- | --- | --- |
| 12" | 8" | 6" | Center | 17 |
| 12" | 6" | 7" | Center | 18 |
| 14" | 10" | 6" | End | 22 |
| 14" | 10" | 6-Jan" | Center | 22 |
| 12" | 12" | 8" | Center | 25 |
| 16" | 8" | 7-Jan" | End | 22 |
| 16" | 8" | 7" | Center | 22 |
| 16" | 12" | 8" | End | 34 |
| 16" | 12" | 7.8" | Center | 34 |
| 16" | 16" | 7.5" | Corner | 39 |
| 18" | 6.5" | 6" | Center | 22 |
| 16" | 16" | 12" | Center | 54 |
| 18" | 14" | 10.5" | Center | 38 |
| 18" | 15" | 8" | Corner | 40 |
| 18" | 15" | 11" | Corner | 49 |
| 18" | 15" | 11" | Center | 49 |
| 21" | 17" | 10" | Center | 64 |
| 21" | 17" | 10" | End | 64 |
| 21" | 18" | 10" | End | 61 |
| 21.3" | 15.5" | 7" | Corner | 60 |
| 22.5" | 10.5" | 7.4" | Center | 35 |
| 21.5" | 15.5" | 11" | Corner | 64 |
| 22" | 14.5" | 10.6" | Corner | 68 |
| 24" | 16" | 8" | End | 54 |
| 24" | 16" | 8" | Center | 54 |
| 24" | 16" | 10" | End | 59 |
| 23.6" | 17.6" | 10.8" | End | 77 |
| 24.4" | 18.4" | 16.8" | End | 85 |
| 23" | 21" | 19.1" | Corner | 95 |
| 25" | 15" | 10" | Corner | 60 |
| 24" | 16" | 12" | Center | 76 |
| 27.8" | 14.8" | 8" | End | 56 |
| 28" | 15" | 12" | End | 65 |
| 28" | 20" | 8.8" | Side | 83 |
| 30" | 18" | 18" | Center | 108 |
| 31" | 17" | 10" | End | 75 |
| 31.3" | 21.3" | 12" | Center | 95 |
| 35.5" | 19.6" | 10" | Center | 100 |
| 36" | 19.7" | 12" | Center | 110 |
| 36" | 20" | 16" | Center | 195 |
| 43" | 15" | 11" | Center | 108 |
| 43.3" | 15.3" | 16" | Center | 179 |
| 38" | 21" | 19.1" | Corner | 150 |
| 42" | 20" | 10" | Center | 126 |
| 48.8" | 24.6" | 5.6" | End | 100 |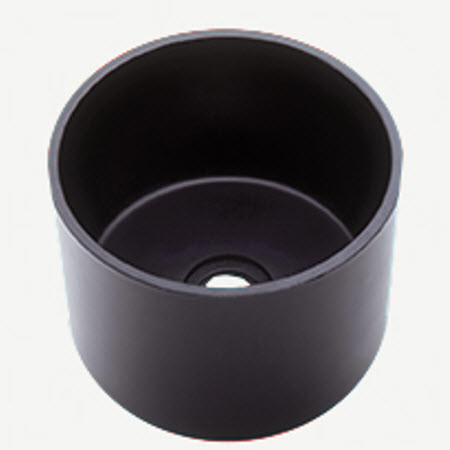 | Length (in) | Width (in) | Depth (in) | Drain | Weight (lbs) |
| --- | --- | --- | --- | --- |
| 11.9" | 11.9" | 7.5" | Center | 21 |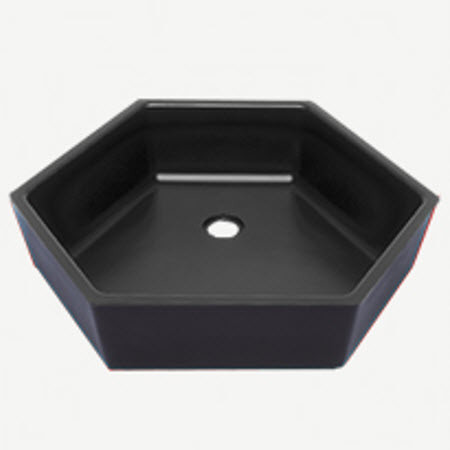 | Length (in) | Width (in) | Depth (in) | Drain | Weight (lbs) |
| --- | --- | --- | --- | --- |
| 30" | 26" | 6.9" | Center | 82 |