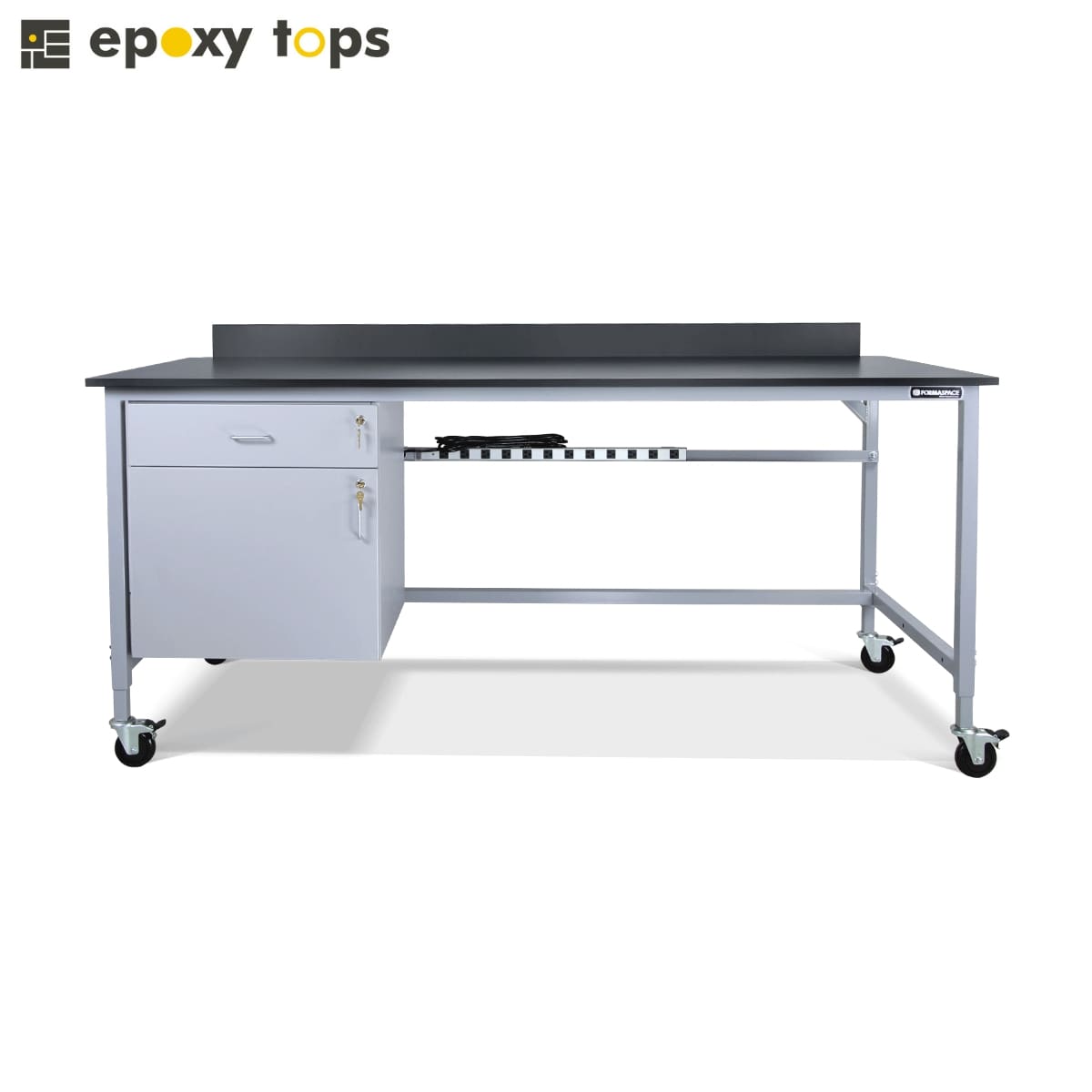 WO# LaBRepCo-16508-Group1 WO# LaBRepCo-16508-Group2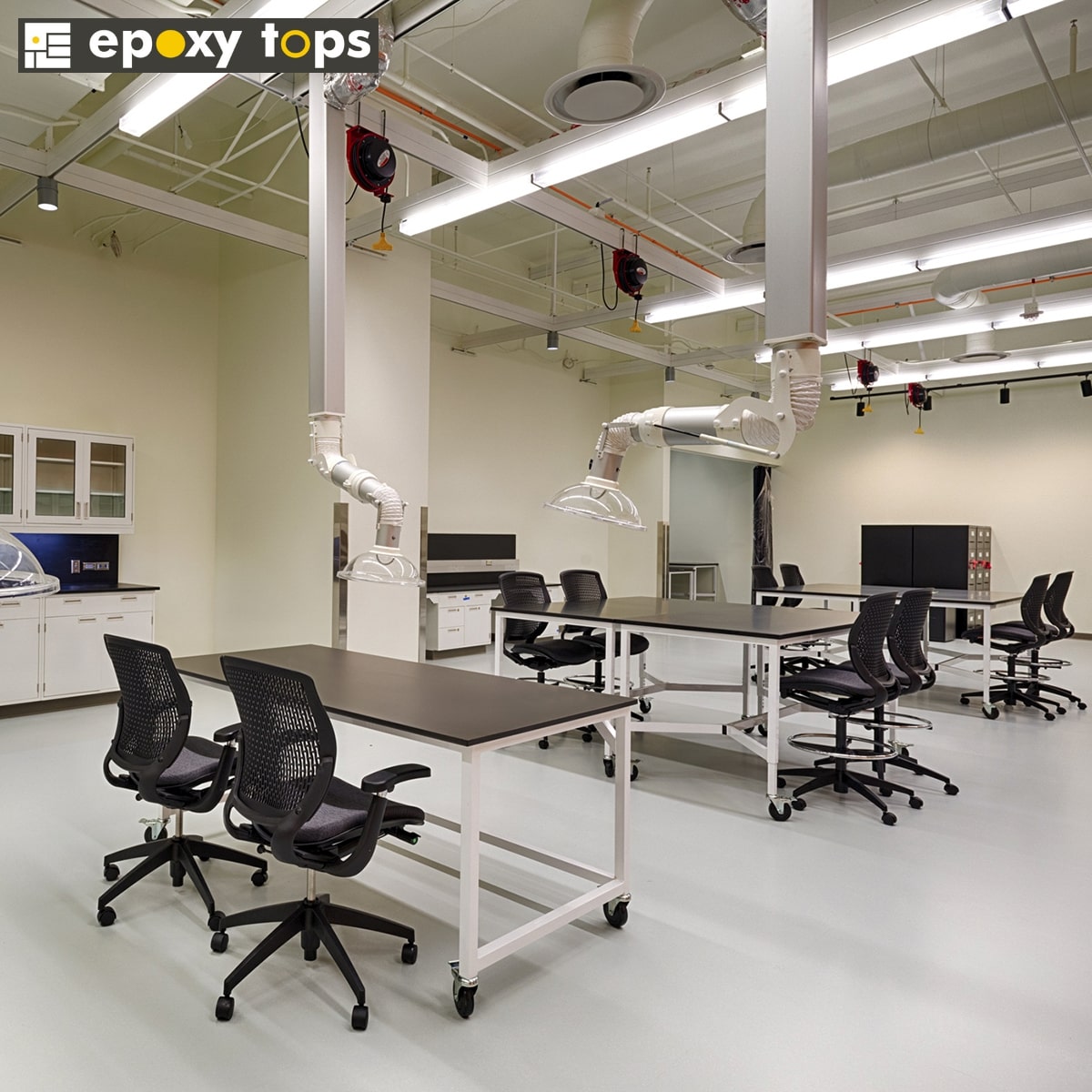 Denver Museum of Nature & Science uses our custom-made island benches in their protection lab to maintain different artifacts and delicate pieces they display. All benches in this project have phenolic and epoxy resin countertops. These island benches can support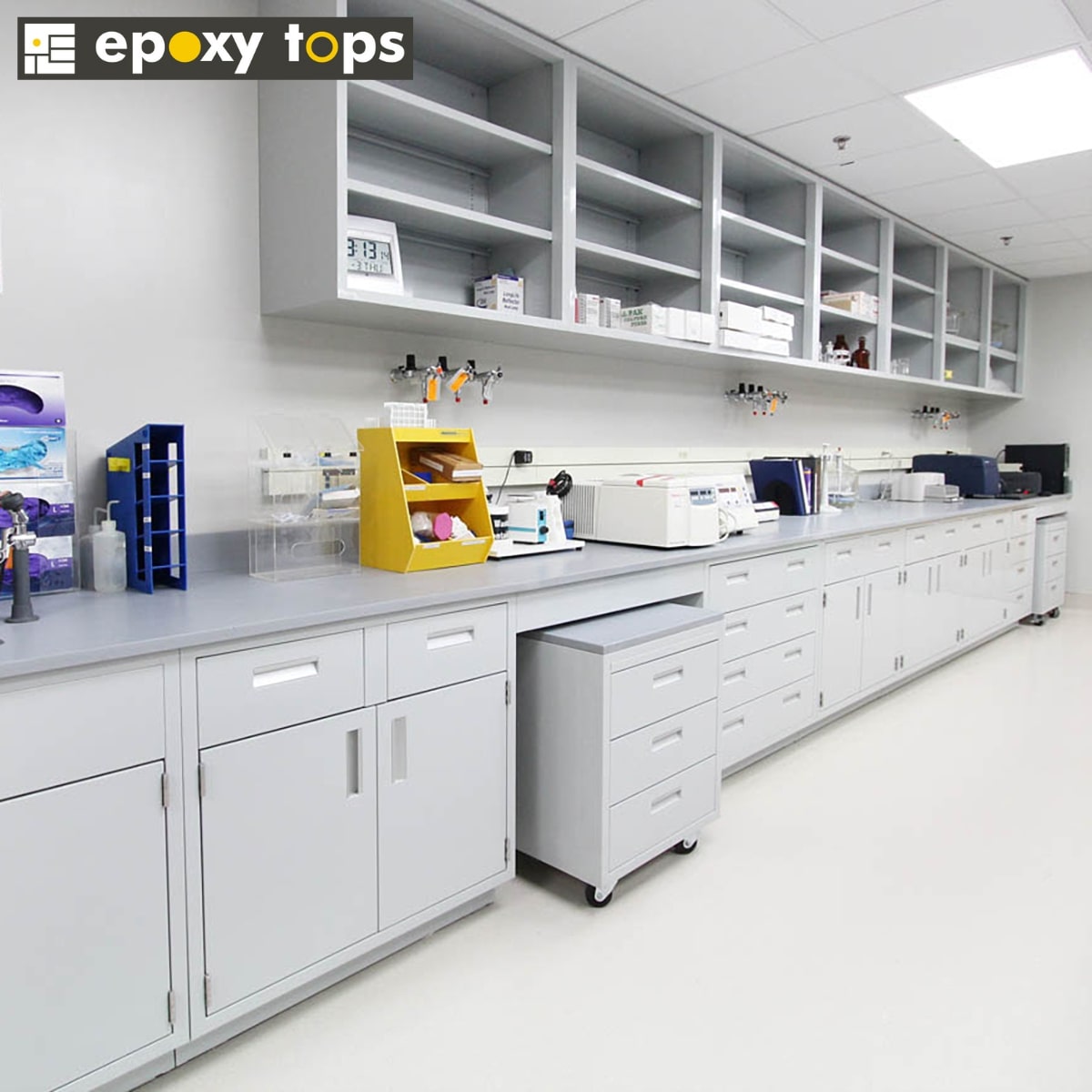 This lab furniture set is one of our first remakes, specially designed for a client in San Antonio, TX. It has a lot of room for storage in the upper glass-front cabinetry, and it also has long fixed casework with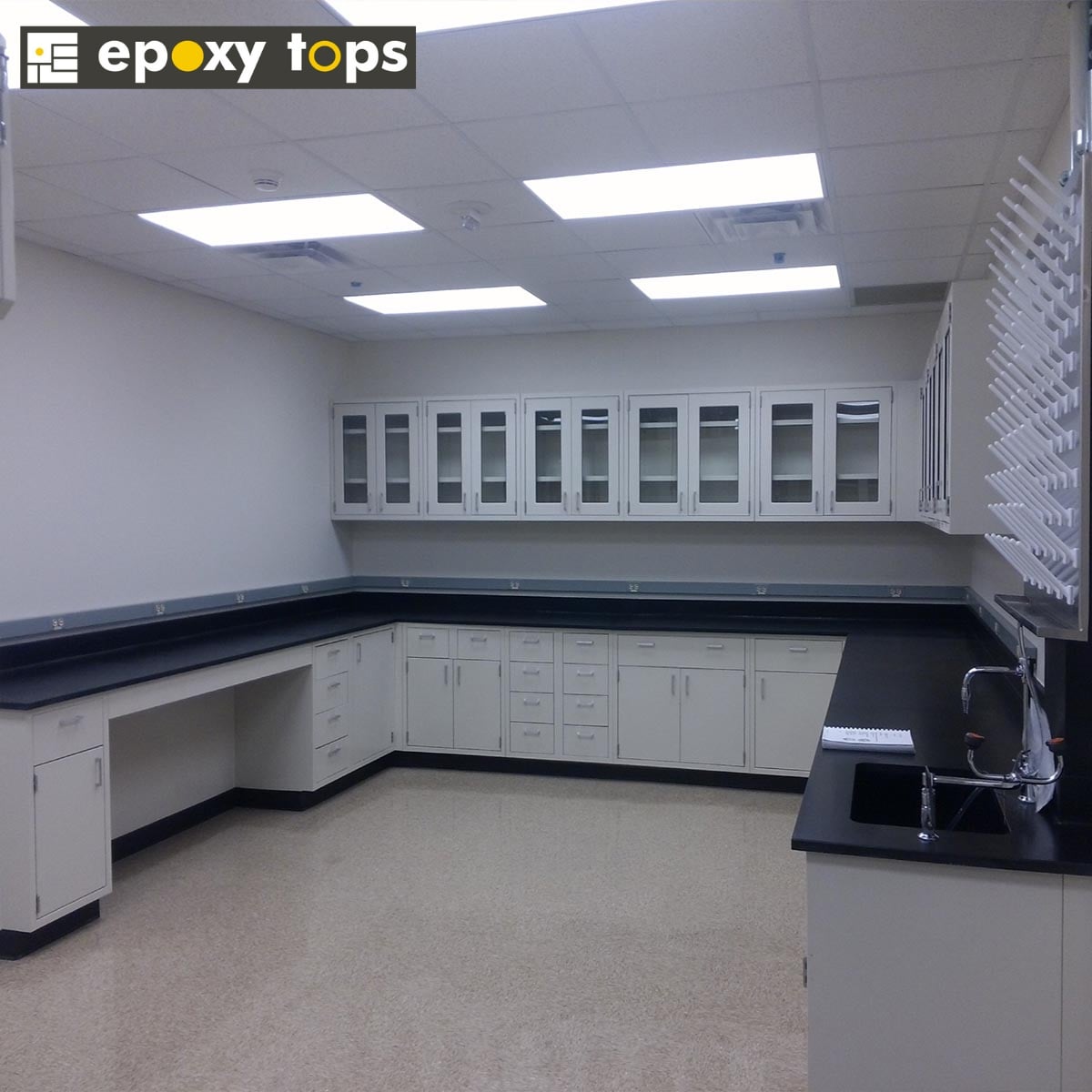 Here is lab casework complemented with top glass cabinetry and a pegboard (wall-mounted drying rack). As this furniture has been designed for an experimental environment, we have incorporated a fume hood and a sink installation with eyewash for safety. Contact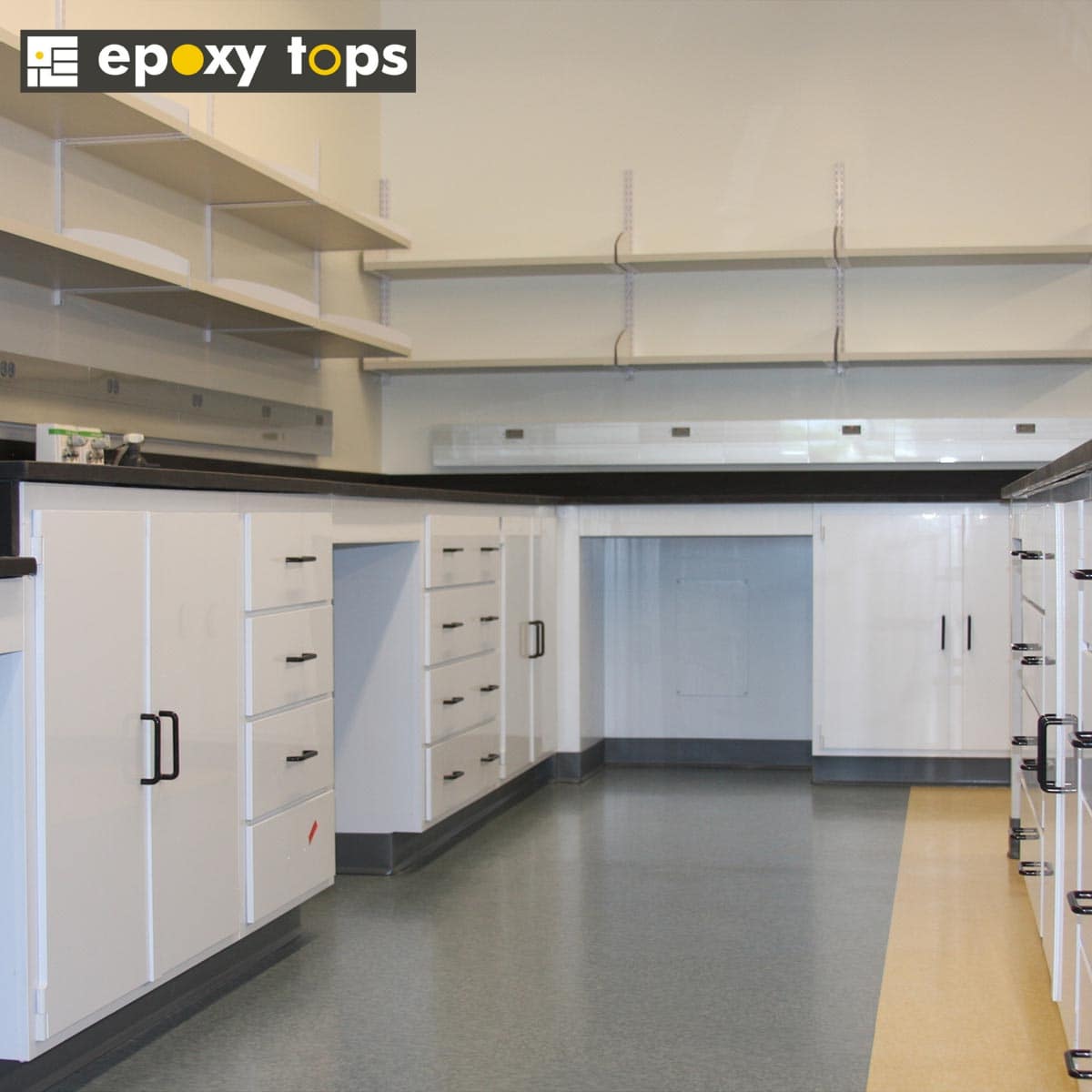 A healthcare facility entrusted us to provide these white, stainless steel casework applications with wall-mounted shelves. As they needed it to be chemical resistant, we manufactured the countertop with epoxy resin. We were chosen to design this kind of furniture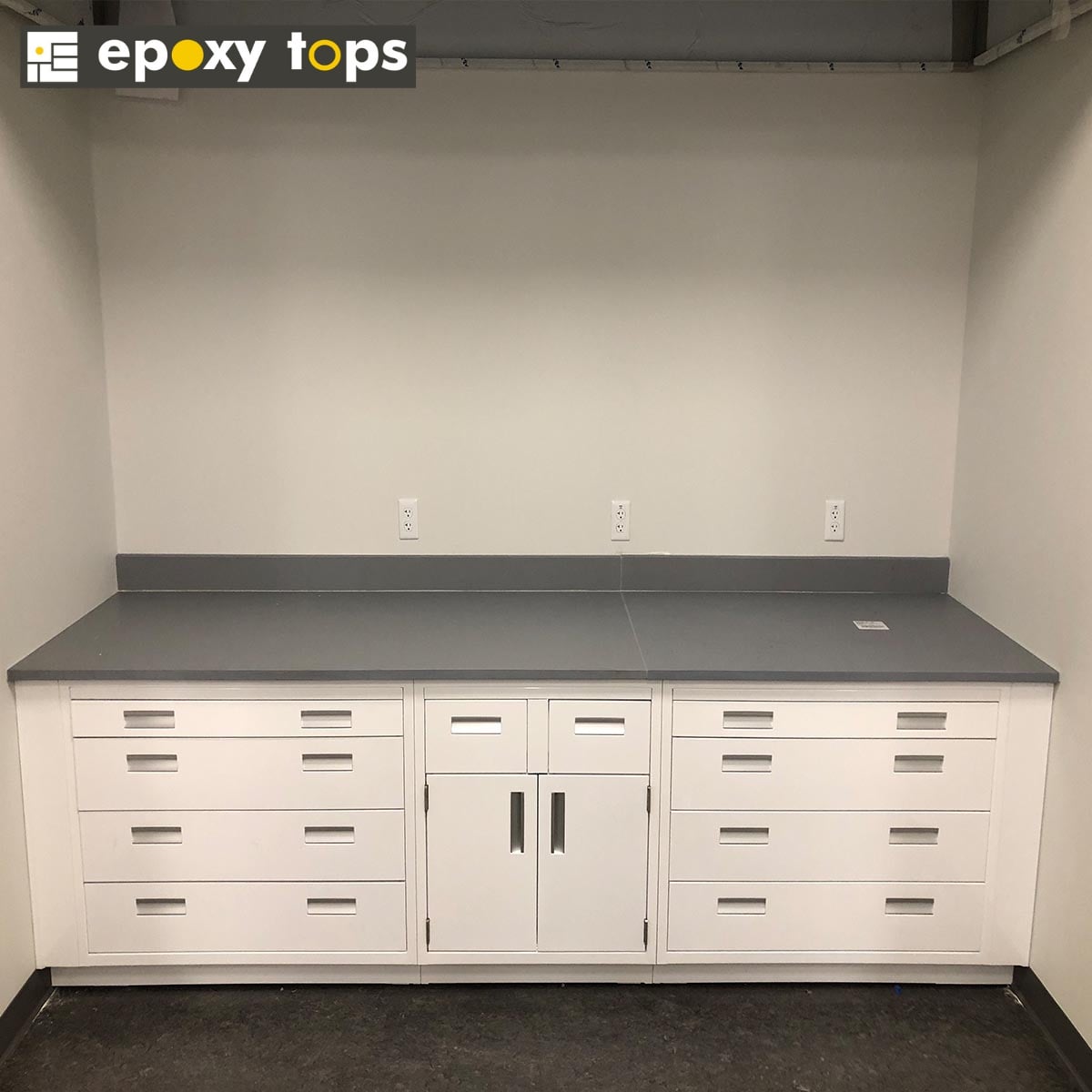 These white cabinets and drawers provide a lot of room for storing tools and products, and thanks to the epoxy resin that we have used to manufacture the gray top, you can handle chemicals without damaging the furniture.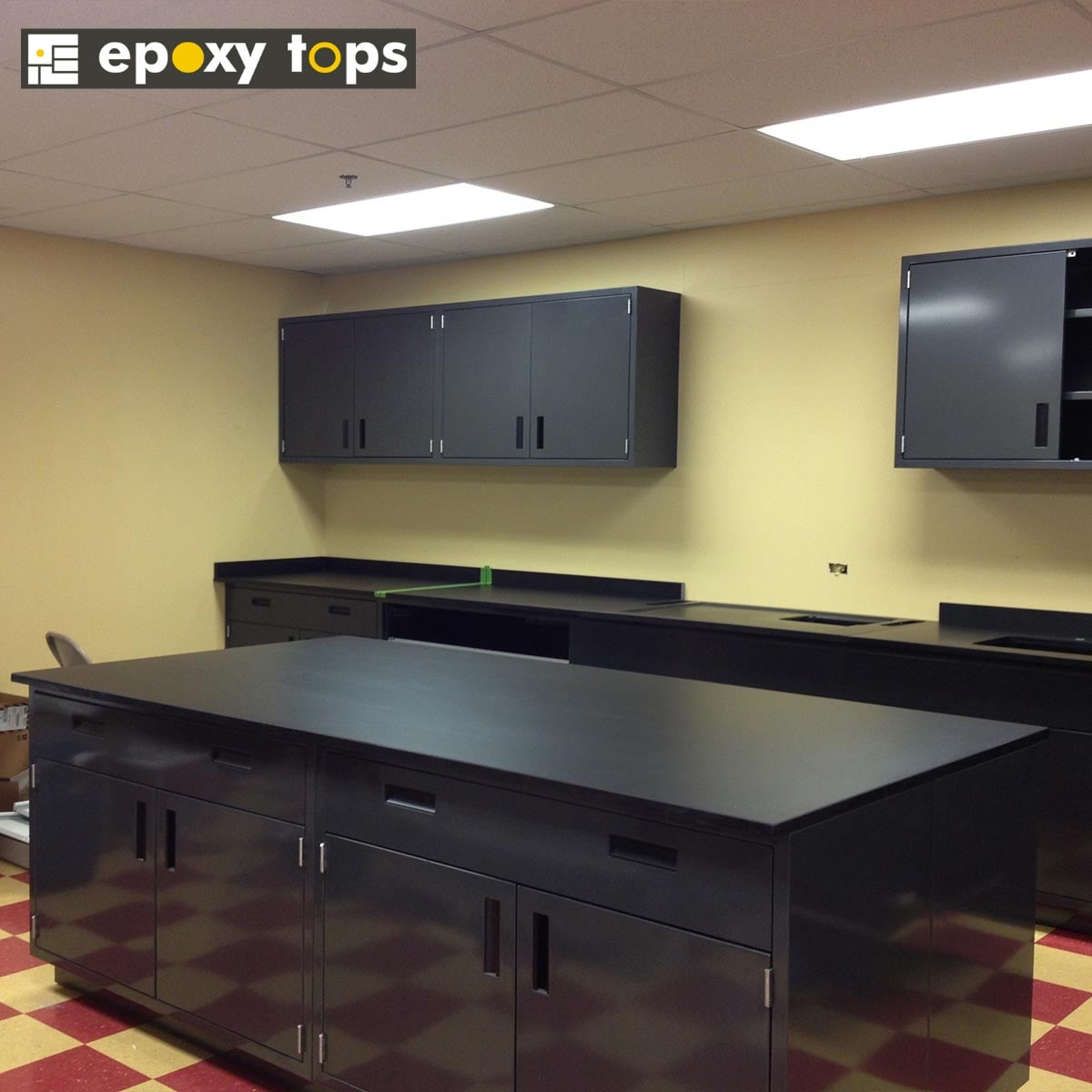 These are top and low casework made of steel and designed as spacious storage units and workbenches. A black phenol countertop, an embedded fumehood, and an epoxy sink allow you to develop your work handling chemical products.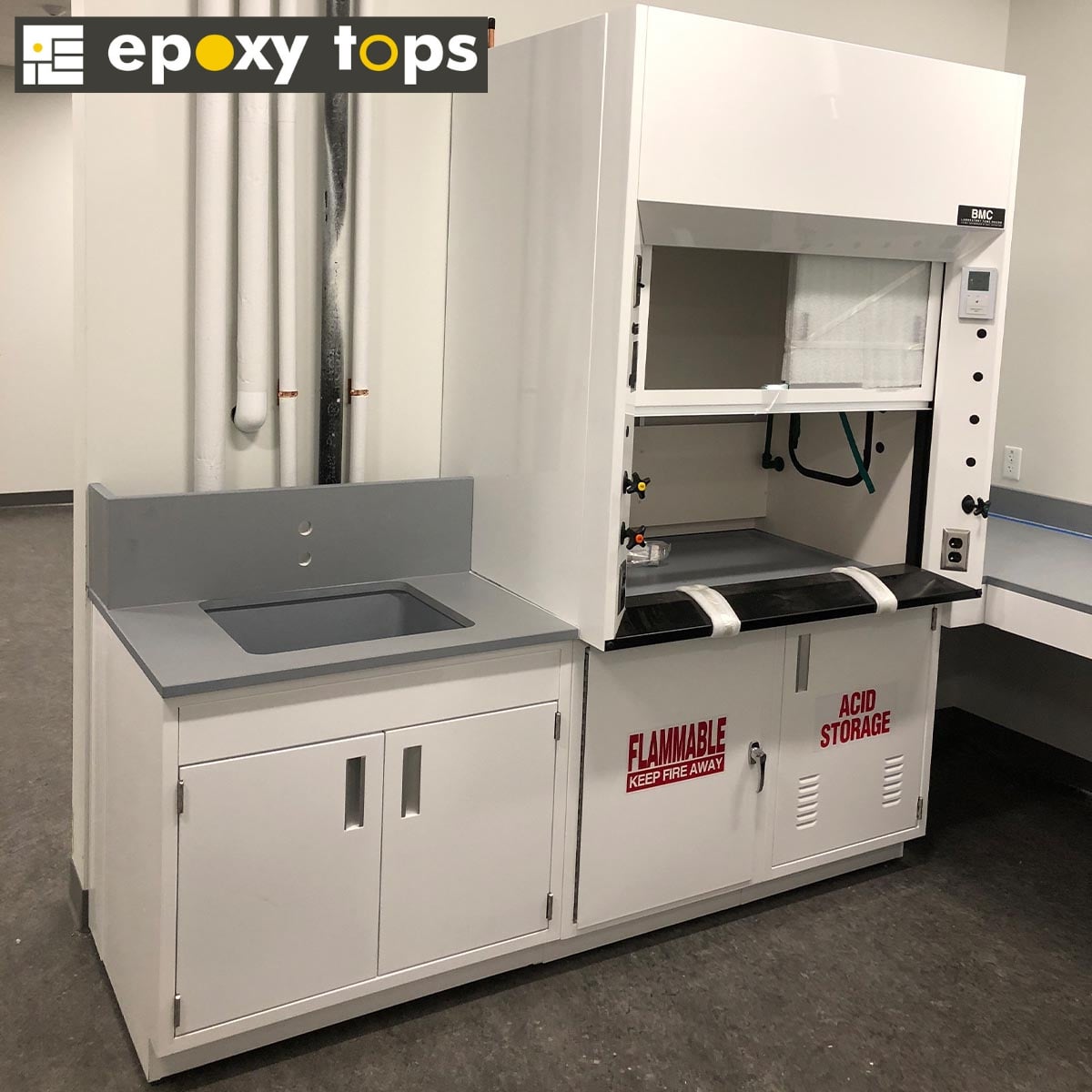 This combo features a large fume hood without ducts and a special cabinet specifically created to store acid safely. It has a gray sink with an epoxy countertop. Contact us for more info.