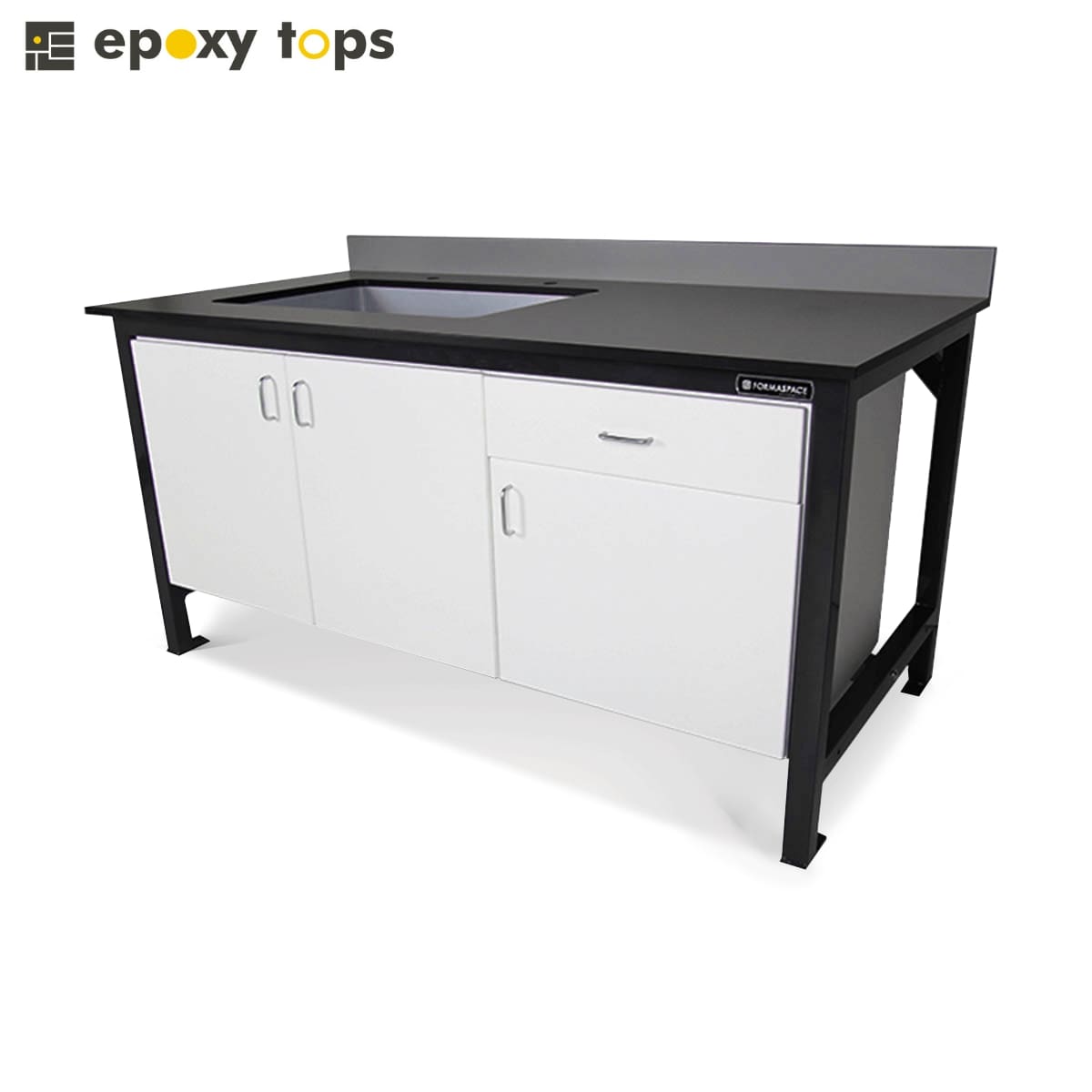 This white workbench is chemical resistant, thanks to the phenolic resin that covers the top. The white melamine cabinets can be used as storage units to have any tool at hand.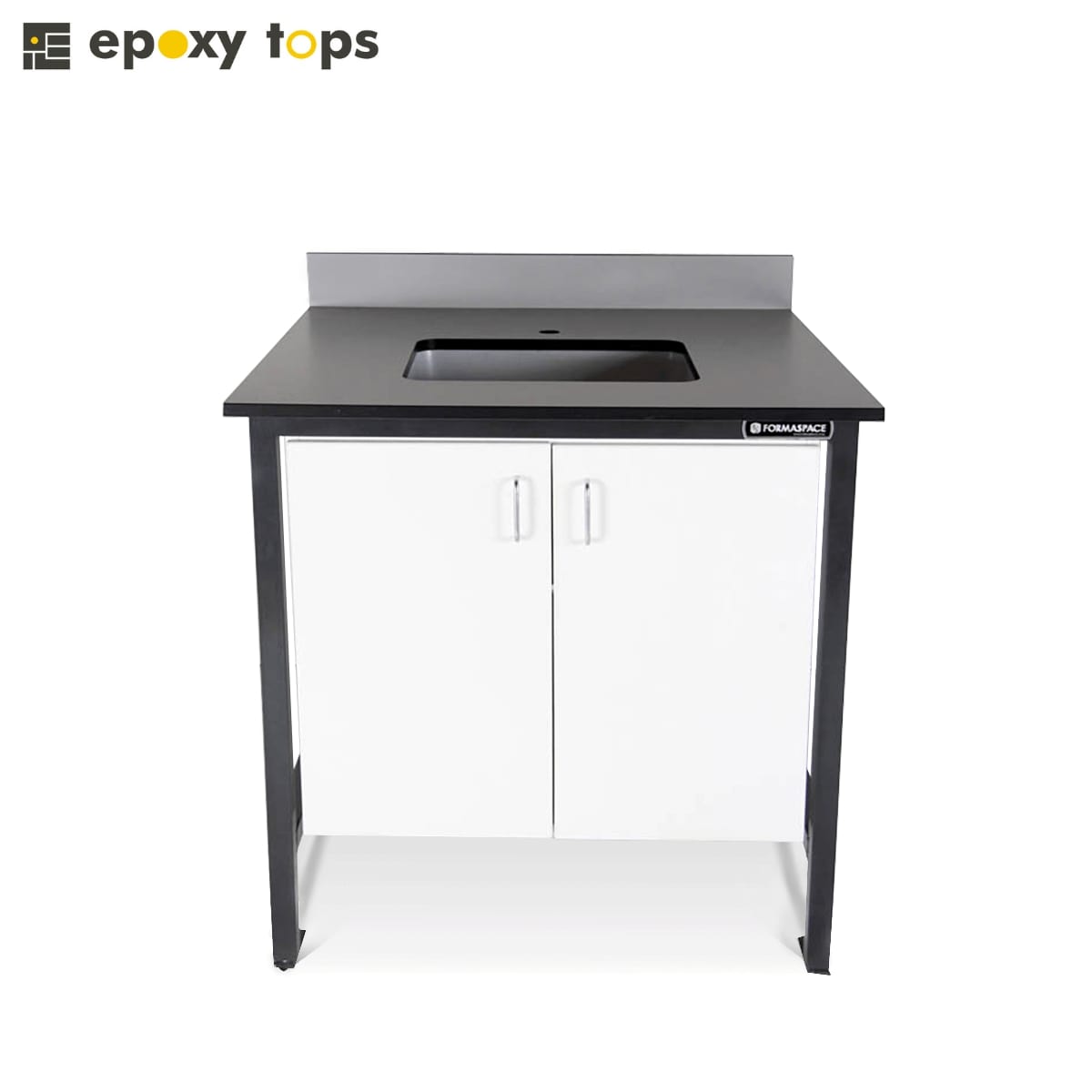 This small customized sink and bench come with lower storage units to have anything you might need at hand. The sink has an epoxy coating, and the backsplash and countertop are phenol coated, making the furniture chemical resistant. Moreover, its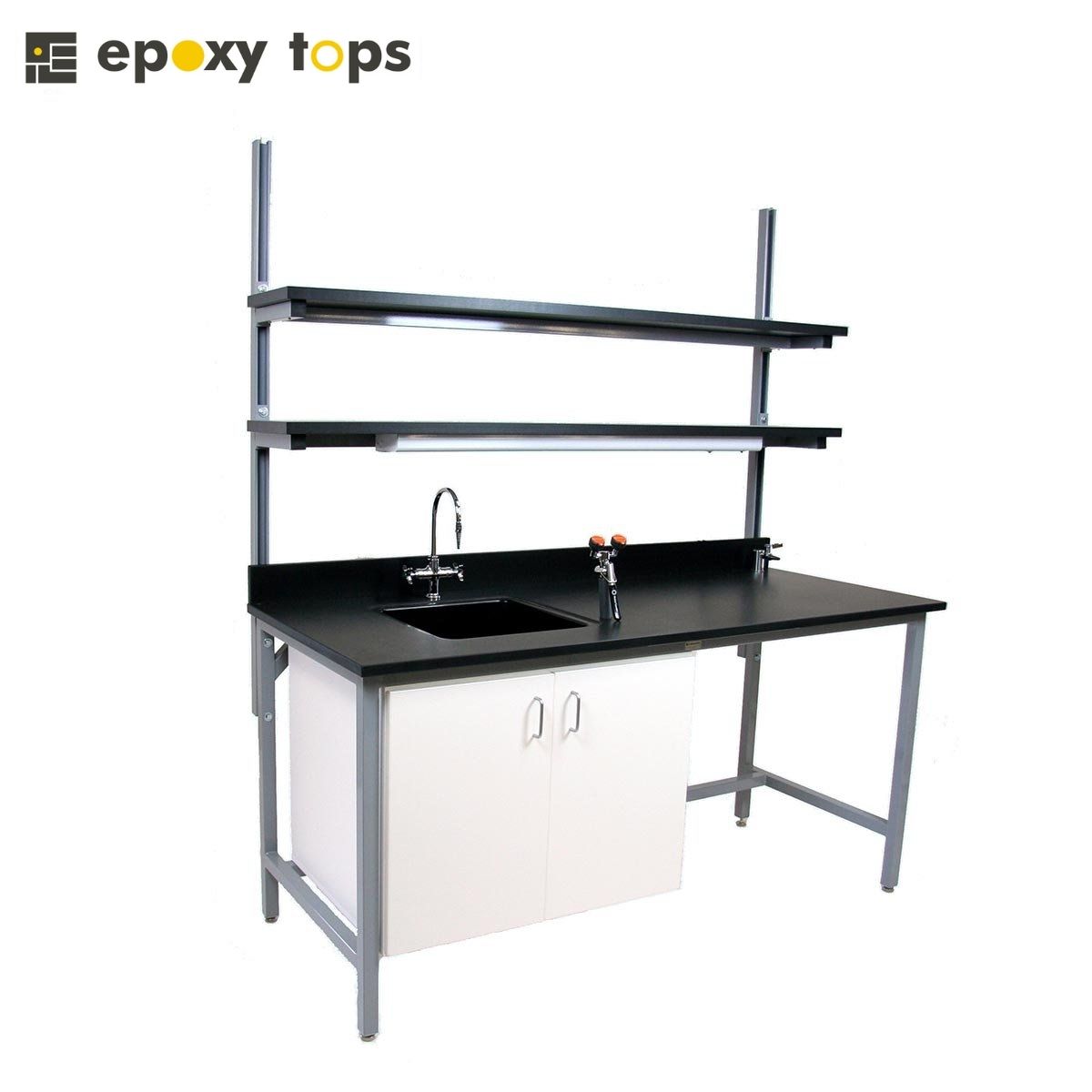 We have manufactured this lab casework and sink with epoxy resin and added a cabinet under the countertop, useful for storing cleaning products or any other practical utensils. Additionally, some lab fixtures and safety eyewashes have been included to provide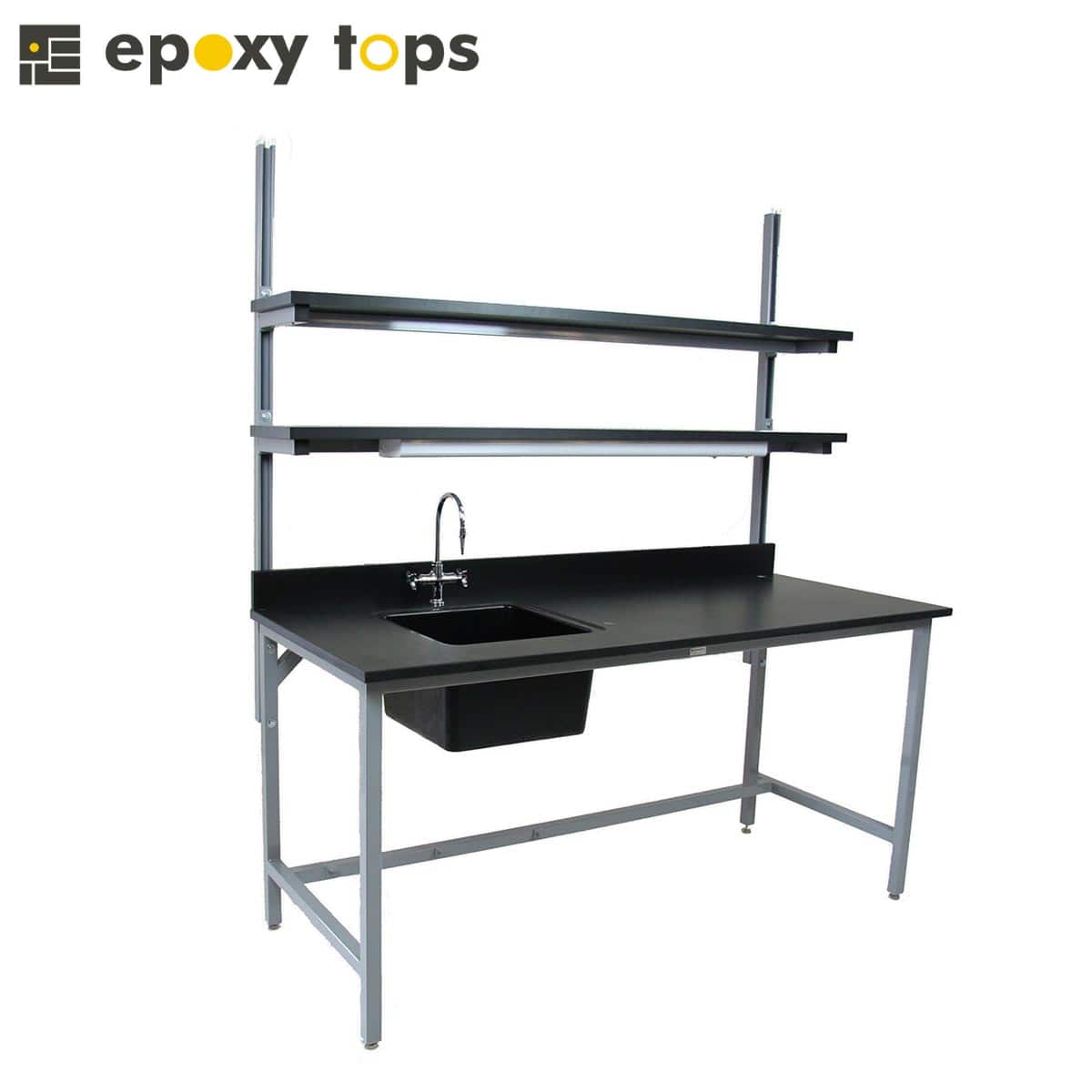 This black bench has been done with epoxy to protect the furniture from any damage by making it chemical resistant. The user can work standing or seated as there is enough space under the bench. It also has an epoxy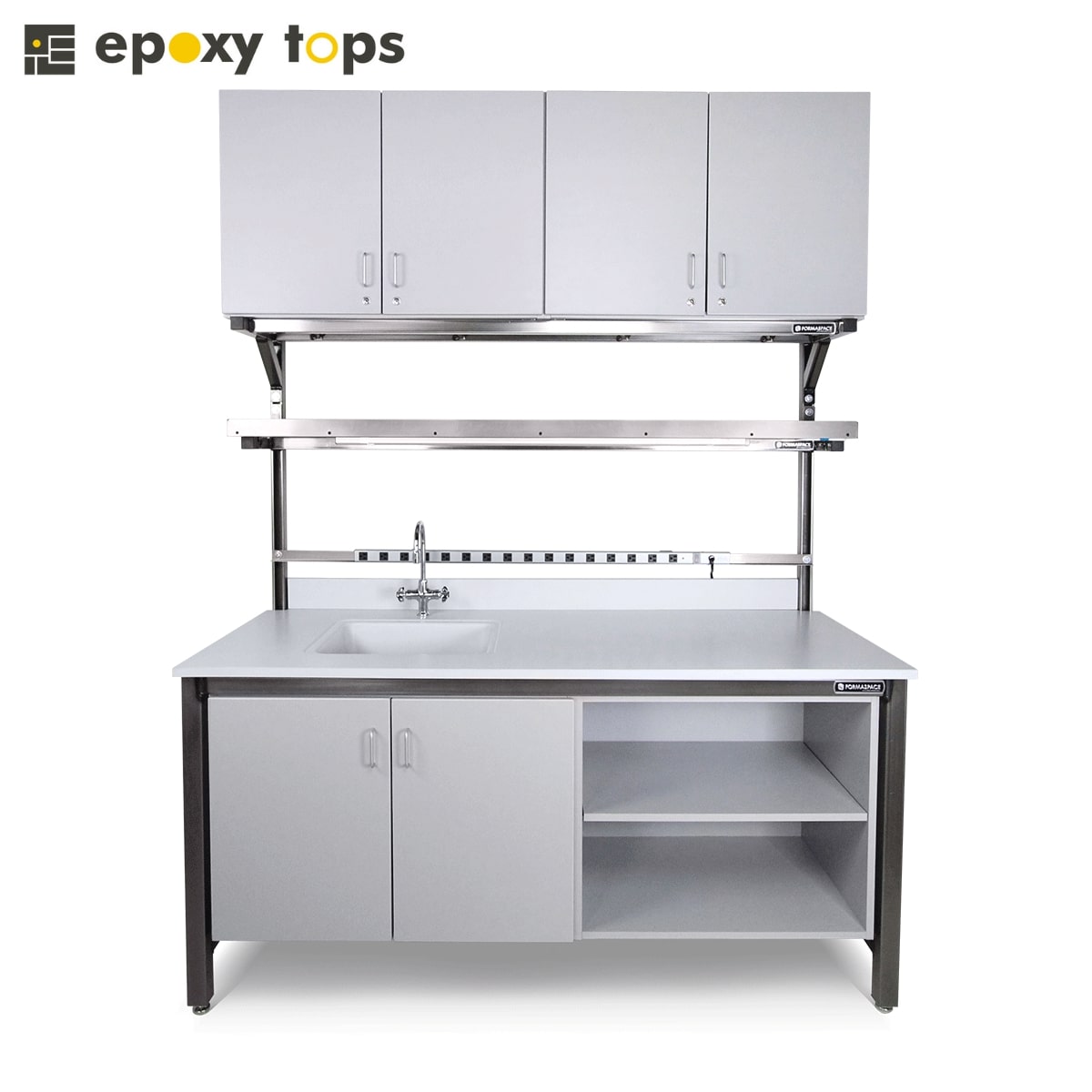 This lab bench was custom-made with lower and upper storage and a drop-in epoxy sink to meet our client's requirements. Our client uses this bench in their testing laboratory.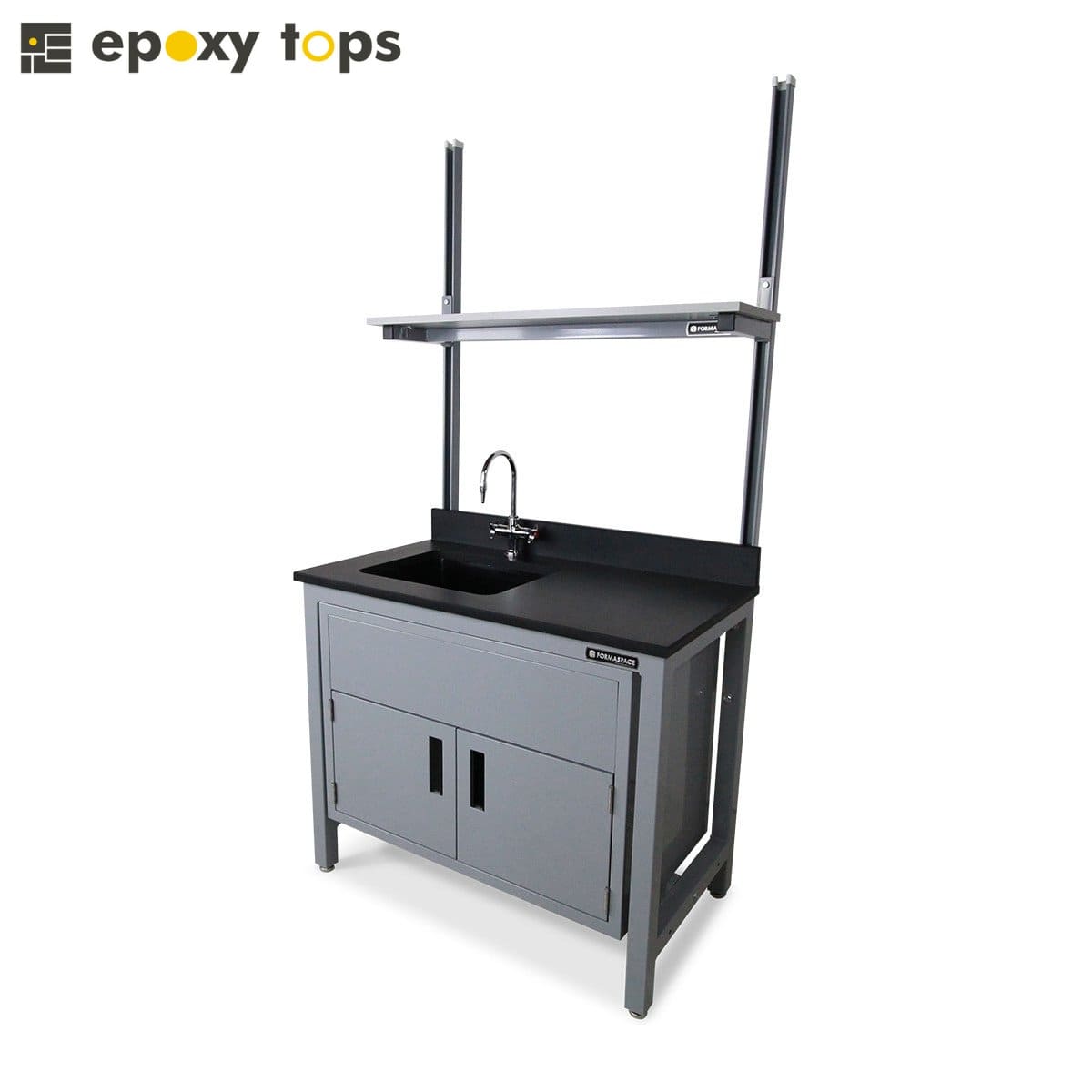 This sink is also a countertop with a backsplash upgraded with epoxy resin that makes it resistant to chemicals. It also has an upper shelf and lower steel cabinets for storing anything you might need and keep the workplace clean